Join END7 in Washington, DC on Tuesday, May 2nd
for the third annual END7 Student Advocacy Day!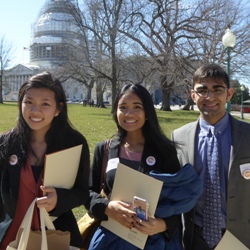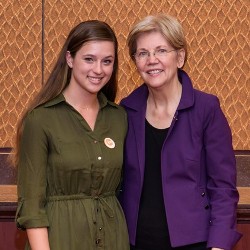 Meet with members of Congress and their staff to discuss the importance of U.S. funding for neglected tropical disease (NTD) treatment
Attend an expert briefing in the Capitol Visitors Center with invited lawmakers, federal agency representatives and NTD implementing partners
Network with global health professionals and meet END7 student supporters from across the country!
The event is free and open to all current undergraduate and graduate students. Lunch will be provided.

On the 2016 END7 Student Advocacy Day, students met with 39 congressional offices to urge lawmakers to protect funding for the United States Agency for International Development (USAID) Neglected Tropical Disease Program.  This year, after President Trump proposed a drastic cut to global health and development funding, our advocacy is more important than ever — and members of Congress are looking to their constituents for input. Join us for the third annual END7 Student Advocacy Day to urge Congress to protect life-saving global health funding.
A final schedule for the event will be released soon, but attendees should plan to spend 8:30 am to 6:30 pm on Capitol Hill (with lunch provided by END7). The event is free, but students are expected to cover their own travel costs. Three $500 scholarships will be awarded to support students' travel costs. To apply, write an op-ed or letter to the editor of your campus or local paper about U.S. funding for global health (see our writing guide for tips!) and email it to emily.conron@sabin.org by April 9. Scholarship decisions will be based equally on writing quality and the number of signatures collected on our budget advocacy action (get your school's tracking link here). 
Register by Wednesday, April 26. Questions? Email emily.conron@sabin.org!
Learn more about what to expect on Advocacy Day:
Learn more about the USAID NTD Program and the importance of U.S. funding for global health: